BENEFITS WITH A FUTURE.
Young pre-owned vehicles including maximum benefits.
There are many good reasons for choosing a BMW Premium Selection vehicle.
A good feeling is just one! After all, when you visit your BMW Premium Selection partner, you can rely on your vehicle being in the best possible condition. And then as a proud owner, you can profit from the many exclusive BMW services .

Read more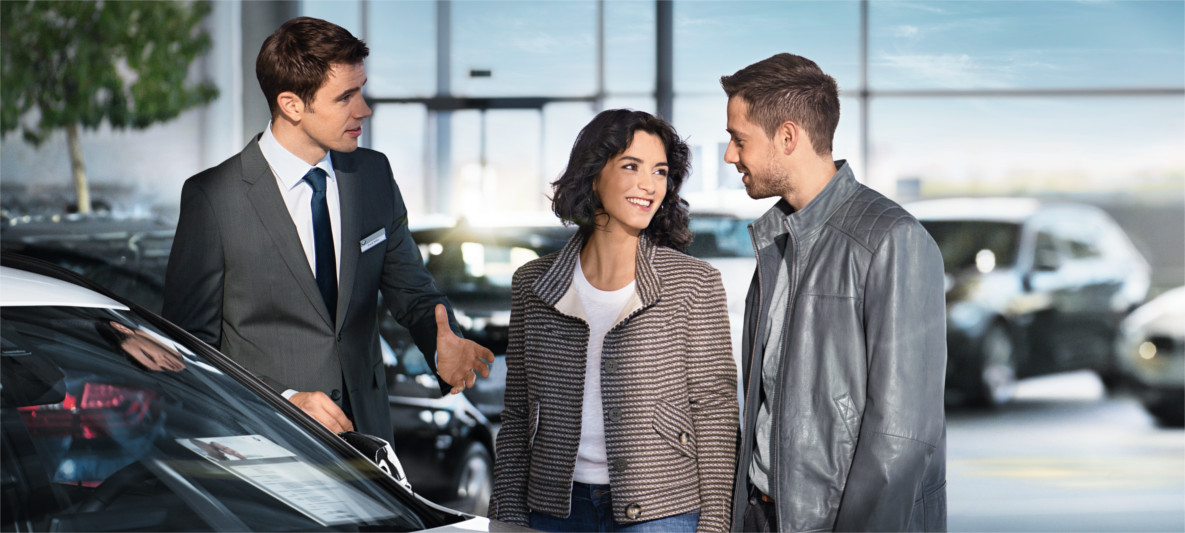 YOUR BENEFITS AT A GLANCE.
Choosing a BMW Premium Selection pre-owned vehicle means you can be sure of having made a good decision. This is because the vehicle will have already successfully completed extensive checks before it receives the BMW Premium Selection certificate. Your BMW Premium Selection vehicle also lets you enjoy a wide range of warranty and mobility services, is guaranteed to be at most 5 years old and has a maximum mileage of 120,000 km.

12 MONTHS' USED CAR WARRANTY.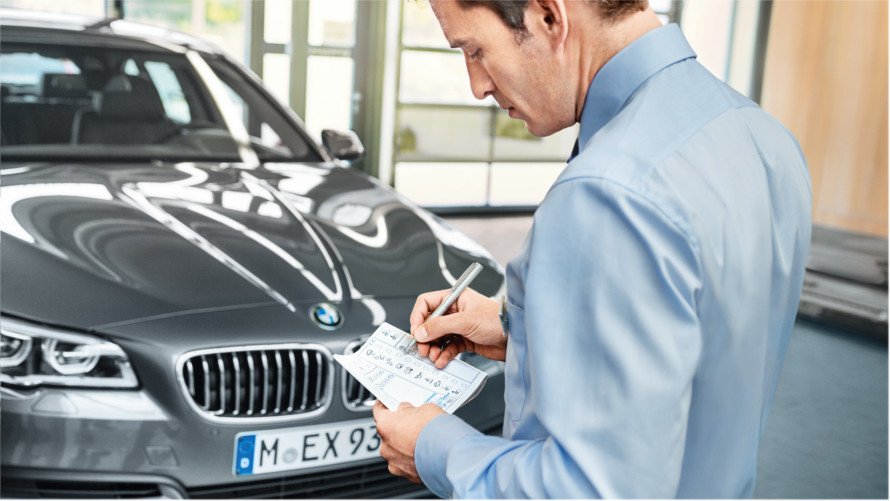 A vehicle that you can rely on: with your new pre-owned you automatically receive a one-year full warranty on all mechanical and electronic parts. This ensures that you will have to wait a long time before you find anything on your BMW Premium Selection certified vehicle – apart from sheer driving pleasure.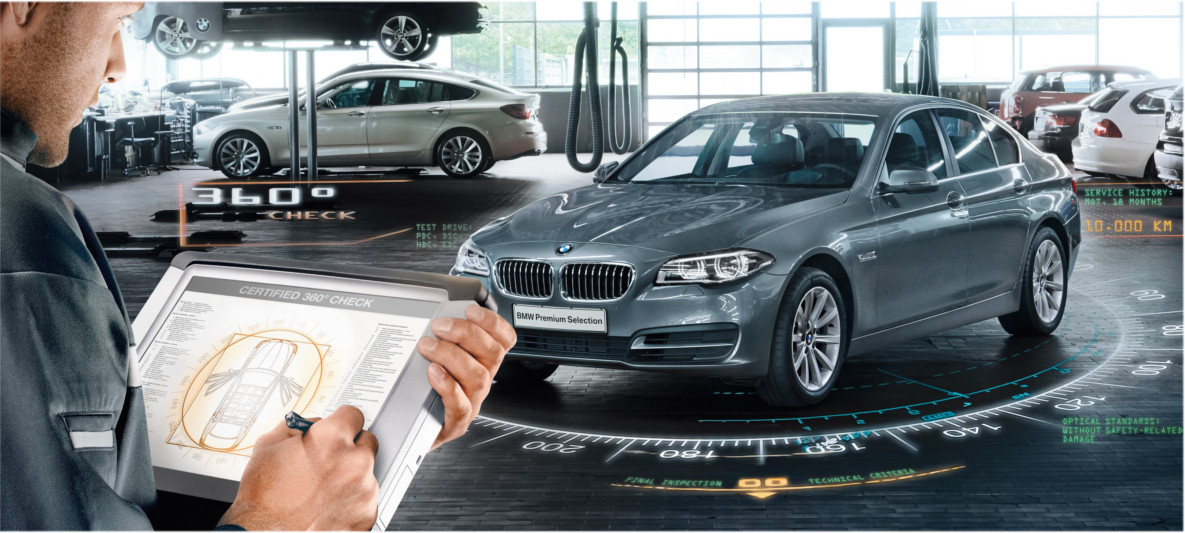 360° VEHICLE CHECK.
BMW Premium Selection vehicles are exclusively available from BMW Premium Selection participants. Our young pre-owned vehicles meet the highest standards, because in terms of optical or technical details, the interior or exterior: every BMW Premium Selection vehicle has successfully completed our rigorous vehicle check and complies 100 per cent with all the precisely defined product standards.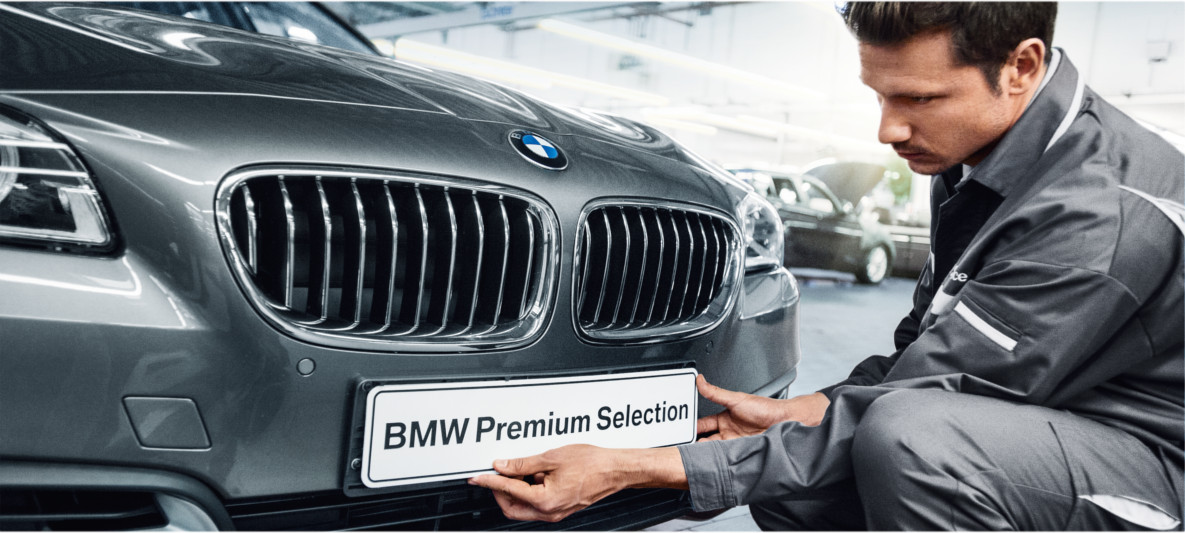 BMW Mobile Care

Maintenance-free for 12 months / 10,000km

Leasing and finance

Test drive

Trade-in offers