CHOOSE QUALITY FOR REPAIR AND CARE.
Whether it's a small scratch or major damage after an accident, everyday life can leave many marks. Yet whatever happens, our BMW Certified Body and Paint Shops place experts at your side to ensure that your vehicle quickly returns to its flawless condition. Because nobody knows your BMW like we do.
Read more
YOUR BENEFITS AT A GLANCE.
01

Value retention thanks to a certified repair process.

02

The vehicle passes all safety checks.

03

Perfect functionality.

04

Swift and smooth processing.

05

That good feeling of being in the best hands.
BMW CERTIFIED BODY AND PAINT SHOPS.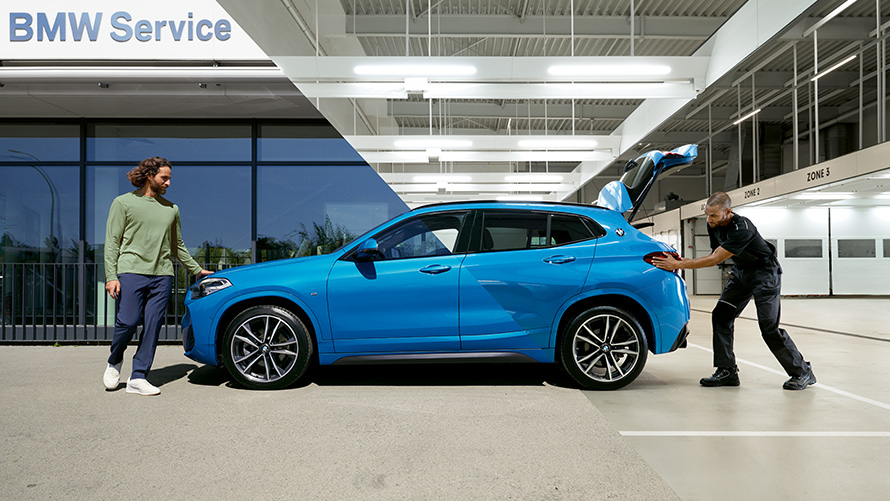 Select repairs with state-of-the-art testing and diagnostics technology. Our standards serve as a qualification for both BMW owned and independent body and paint centres and safeguard our high demands on quality. Trained experts ensure the value retention of your BMW with Original BMW Parts or the BMW ColorSystem Both for BMW vehicles with combustion engines and for our electric vehicles.
BMW ACCIDENT REPAIRS.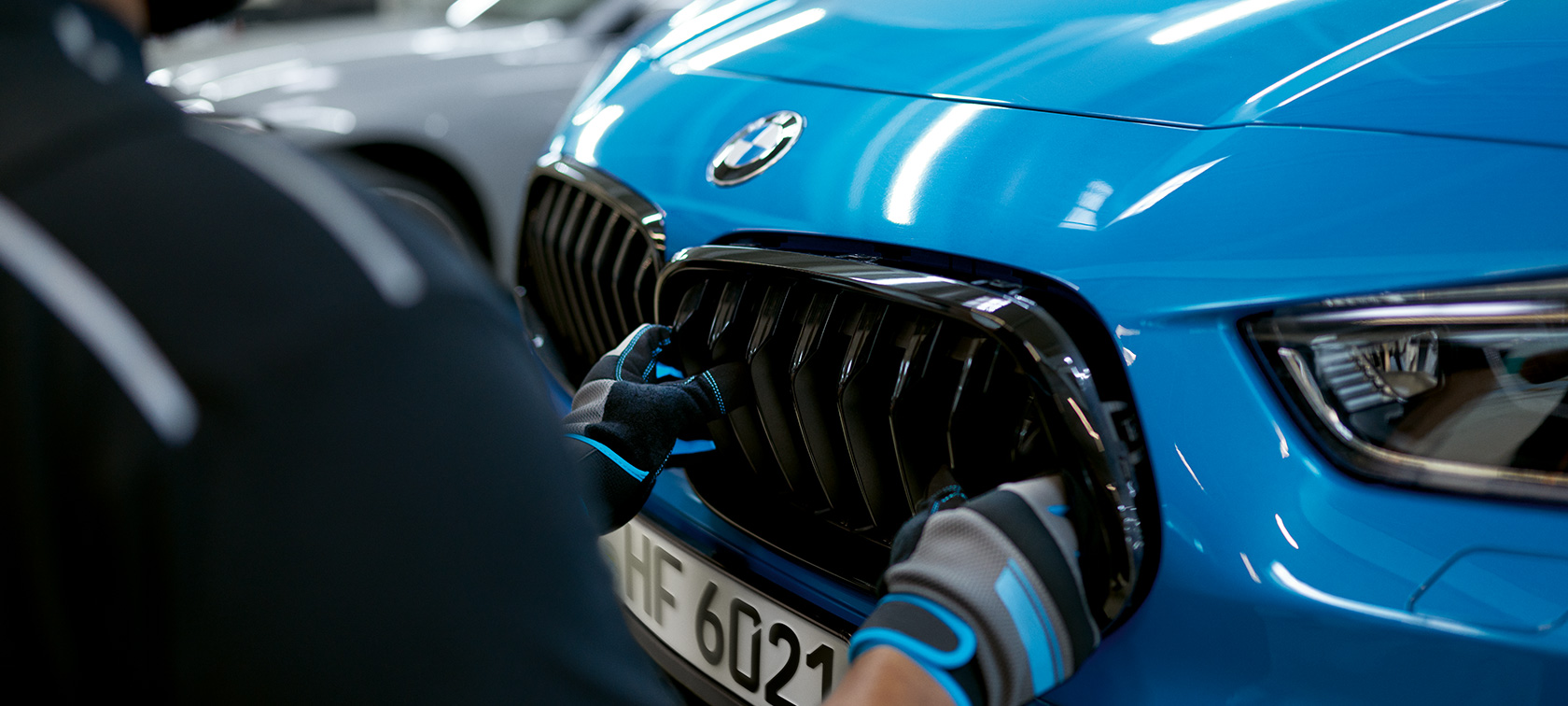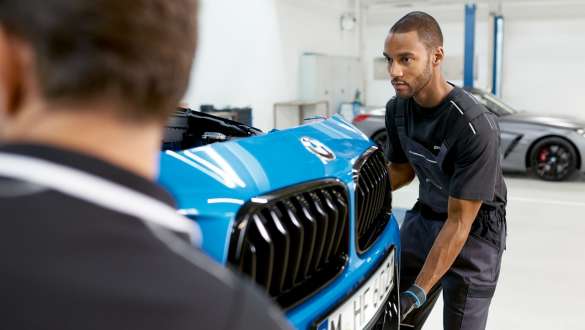 BMW Body Damage Repairs.
The body is crucial for the safety of the vehicle's occupants. If an accident occurs that results in severe damage extending beyond a mere dent, our specialists first determine the extent of the damage using state-of-the-art analytical and diagnostic tools and then restore your vehicle to its proper condition. This ensures that no sacrifices are made in terms of appearance and above all safety.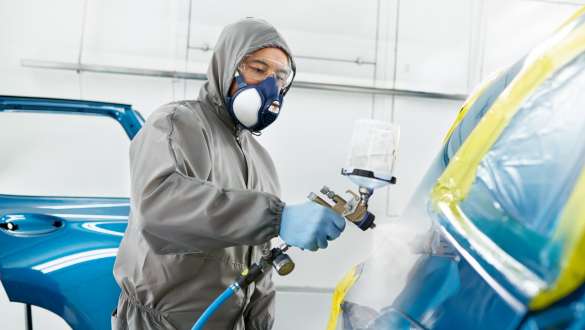 BMW Paint Damage Repairs.
To deal with extensive paint damage repairs, our experts use both the latest paint polishing technologies and the environmentally friendly water-based BMW ColorSystem. Accuracy of colour shade and precise workmanship compliant with the latest BMW paint and repair standards lead to a brilliant result that is highly durable and retains the value of your BMW.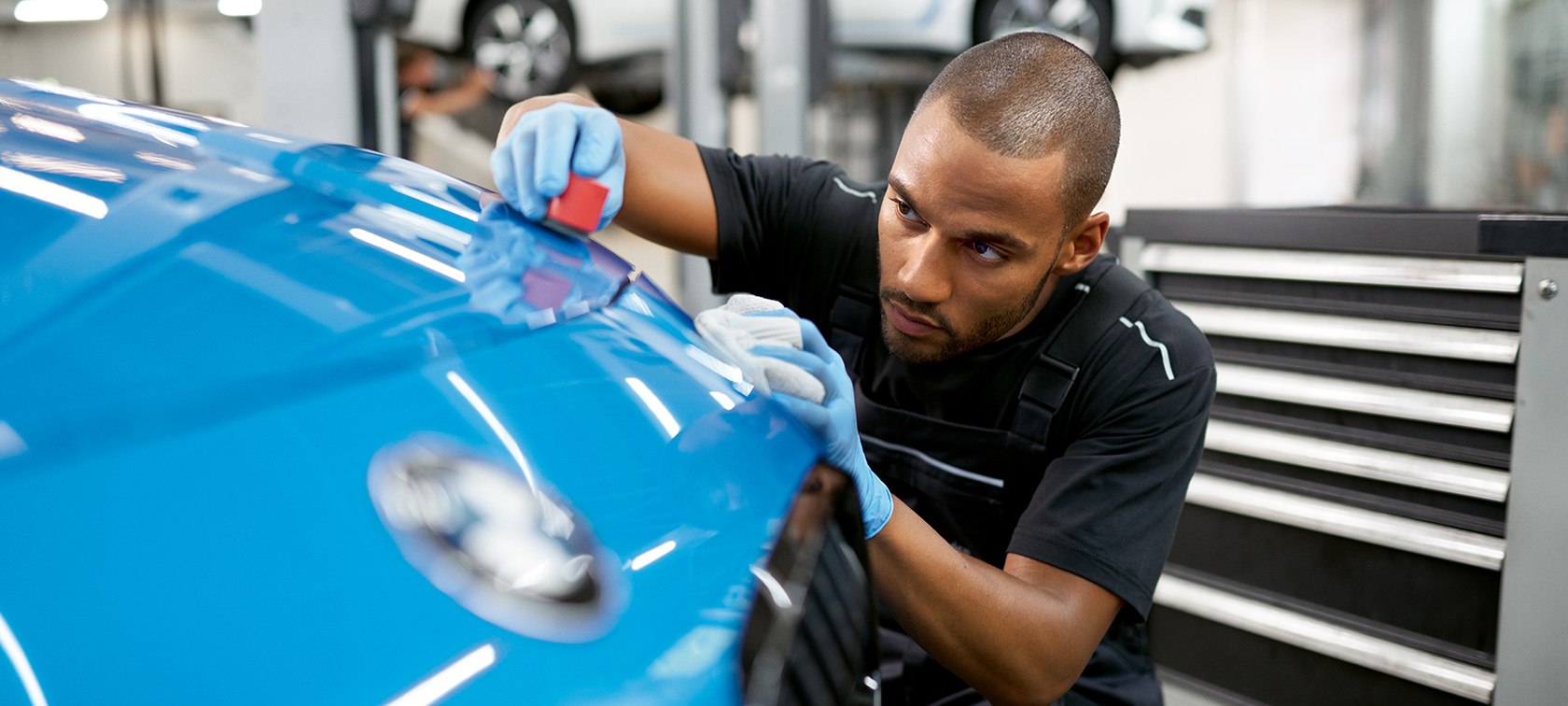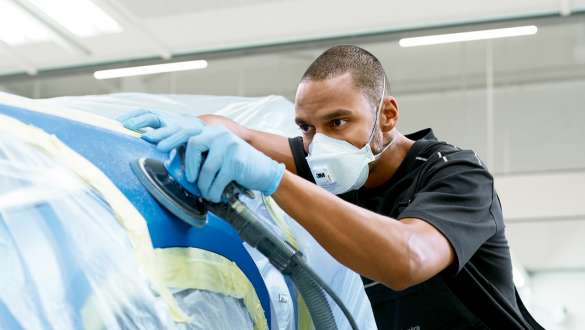 BMW Spot Repairs.
Our experts remove minimal paint damage of up to 25 mm in diameter on the periphery and near the edges, and scratches of up to 100 mm in length with speed and precision. Thanks to a special treatment procedure it is not necessary to dismantle the part during the repair.
BMW Plastic Repairs.
Thanks to BMW plastic repair, minor damage to plastic parts on the exterior with a diameter of up to 25 mm – such as a small crack in the bumper – can be remedied quickly and easily. Our experts are also able to repair scratches and scuff marks with supreme care.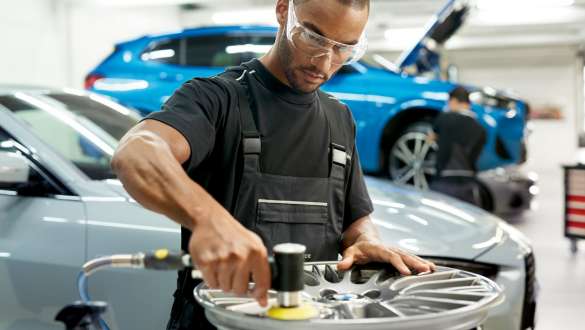 BMW Wheel Rim Repairs.
Just a moment's loss of concentration when parking can lead to damage on the wheel rim. Our specialists repair damage to the wheel rim up to a maximum depth of 1 mm at a distance of no more than 5 cm from the rim flange using an innovative filler and then paint it so that it matches your BMW perfectly.
BMW REPAIR AND CARE: THE MOST IMPORTANT QUESTIONS AND ANSWERS.
How can I contact the BMW Hotline in case of an accident?

What can BMW Accident Repair offer me?

When is a BMW Cosmetic Repair appropriate?

What is the BMW ColorSystem?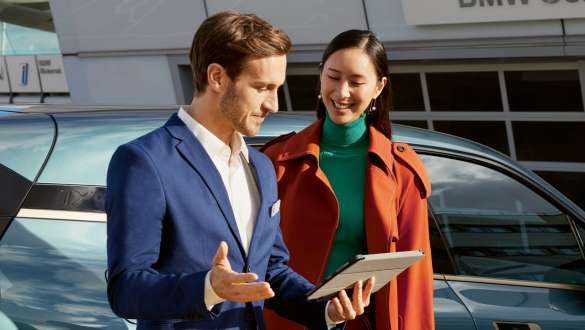 The full scope of BMW Service.
You and your BMW are in the best possible hands with your BMW Service Partner. The wide and varied range includes long-term service packages, attractive all-in prices and many more individual services.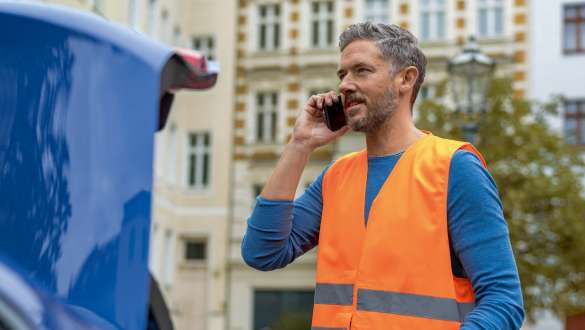 BMW Hotline.
In case of breakdown and accident you can call our hotline 19269 around the clock and request a towing truck to transfer the car to the nearest authorized workshop.
BMW Dealer Warranty.
If the worst comes to the worst, benefit from comprehensive services such as swift repairs with Original BMW Parts and enjoy the reassuring feeling of being prepared for everything.